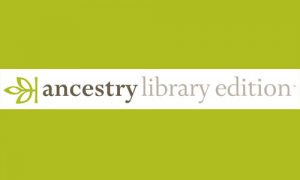 Sturgis Library normally offers free access to Ancestry Library edition for use in the building, but we're happy to announce that through the end of May Sturgis Library patrons can access Ancestry from home!
So log in and get going on your genealogical research. You will need your Sturgis Library card number and your PIN. If you don't know your PIN, contact us at sturgislibrary@comcast.net and we will reset it for you.
Click the HERE to get started.