Blog
Read the November 2020 enewsletter here: https://conta.cc/31uvNje

Our FY2019 annual donor report is now available!  Read about what's been happening at Sturgis Library from July 1, 2018 through June 30, 2019.  We thank our many donors, […]

Sturgis Library is pleased to present our historic deeds index.  Staff and volunteers have been working to index the Stanley Smith Deeds Collection, an extensive collection of Cape Cod deeds […]

Sturgis Library, working together with the Dennis and Yarmouth libraries, has just competed the expansion of our Barnstable Patriot digital newspaper archive.The digital newspaper archive now includes both the Barnstable […]

You can now support Sturgis Library when you shop at Amazon! Sturgis Library

Sturgis Library is pleased to offer a new way to support our programs and services — donate your used car, boat, truck, boat, or other vehicle!  Proceeds from the […]

Sturgis Library has a great collection of 4th of July photographs by Cape Cod Times photographer and Barnstable Village resident Steve Heaslip in our archives, donated by Steve himself.  The […]

/ Blog, New & Noteworthy, Uncategorized

Take a few minutes to watch this great book chat with our Adult Services/Reference Librarian Marcella Curry, Cotuit Library Director Jennie Wiley, and Barnstable This Morning's Sara Mannal.  Learn about […]

Library Director Lucy Loomis and Archaeologist Craig Chartier spoke at Tales of Cape Cod on August 3rd, 2015 on the history of the Sturgis Library building and how it evolved […]

To find out about more about donating to the Sturgis Library in honor of or in memory of a loved one, friend, or important person in your life, visit […]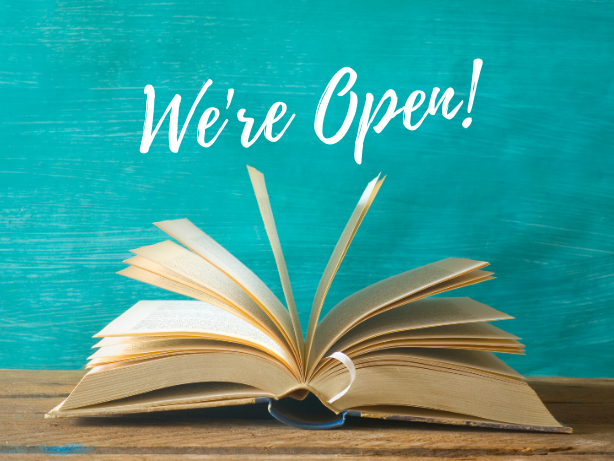 Sturgis Library is now open to the public for in-library visits.  Hours are MONDAY THROUGH SATURDAY from 10 am to 3 pm.  Curbside pickup service will still be available.  We are also offering outdoor activities, virtual programs, and more.  For the latest news, read our November 2020 enewsletter.
Sign Up for Our Newsletter
Keep up with all the latest news from the Sturgis Library! Our email newsletter is published monthly.
Search our Digital Newspaper Archive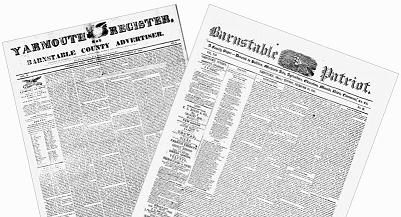 Click on the newspapers to search for articles from the Barnstable Patriot, 1830-2017 and The Register, 1836-2017.