CLAMS — the Cape and Islands Libraries Materials Sharing network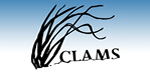 You can access the CLAMS online catalog HERE. If you're just getting started, please speak with a Staff member about obtaining a PIN, and we'll show you how to use the system.
Newspaper Archives
To search the Barnstable Patriot newspaper archive and find out about other newspaper resources, click here
Genealogical Notes of Cape Cod Families
One of the most-used resources at the Sturgis Library is the 50-volume handwritten set of vital records entitled Genealogical Notes of Cape Cod Families, (aka the "Green Books.") The set compiles Cape Cod births, deaths, and marriages from a variety of publications into one resource. The information was assembled by three tireless and dedicated women in 1966, and the only print copy resides at the Sturgis Library. It is also available on microfilm.
We have been working with the Boston Public Library on a project to scan and digitize items from our collections, and the opportunity arose to have the set digitized at no cost through the BPL's grant-funded project. The digitized set now resides in the Internet Archive, and is available online for the first time to researchers doing Cape Cod research and genealogy.
To see and use this important resource, CLICK HERE and choose the volume you are interested in.
In-Library and Home Access to Genealogical Resources
We offer in-library access to Ancestry Library Edition.
Home Access to Magazines, Newspapers, Scholarly Journals, Reference Books, and More
The Massachusetts Board of Library Commissioners and the Massachusetts Library System provides access to online databases where you can search for full-text magazine and newspaper articles, research and academic papers, encyclopedias, reference books, special collections indexes and business information. (You may need to provide your library card number to log in to the databases from home.)