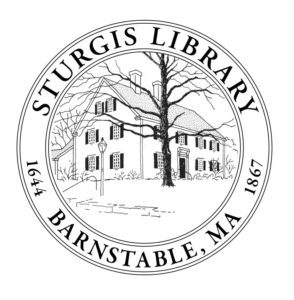 "Preserving History for Generations"
In 1863, William Sturgis left a bequest of $15,000 to help fund the Sturgis Library in its early years.  In today's funds, that is the equivalent of nearly $250,000!
In honor of the 150th anniversary of Sturgis Library, the Board of Trustees recently established the Sturgis Library Preservation Fund.  Donations made to this special fund will be used exclusively for the preservation of the Library's building, grounds, special collections, and archives.
Please consider a generous gift to this important fund.  These donations will help to ensure that our building and collections are protected and preserved for generations to come.
You can donate to the fund by mailing a check to Sturgis Library Preservation Fund, PO Box 606, Barnstable, MA  02630.  You can also donate by phone at 508-362-6636. If you would like to donate online, please click on the DONATE button below and follow the prompts to charge your donation to your credit card or PayPal account. Please indicate in the "purpose" field that your gift is a donation to the Preservation Fund.
Founding donors of $1,500 or more will be recognized in a special way.  All donors of $150 or more will be acknowledged on our website and in this enewsletter.   We appreciate all donations to the Sturgis Library Preservation Fund.
Thank you.
Tags: donate, preservation, preservation fund, sturgis library