Sturgis Library is returning to curbside-pickup only starting January 4th, 2021. To learn more about this change, please read our latest enewsletter. 
Sign Up for Our Newsletter
Keep up with all the latest news from the Sturgis Library! Our email newsletter is published monthly.
Search our Digital Newspaper Archive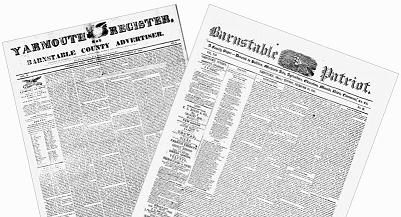 Click on the newspapers to search for articles from the Barnstable Patriot, 1830-2017 and The Register, 1836-2017.