Storm Lake Screening with Film Critic Tim Miller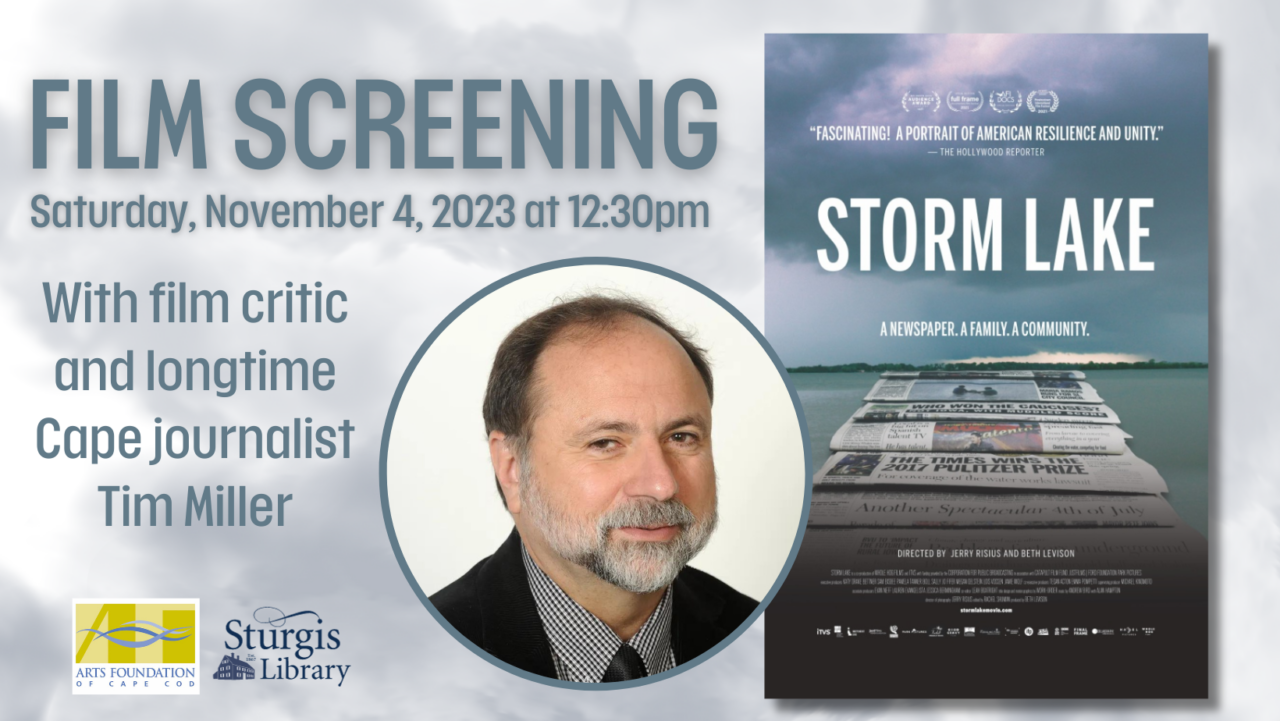 November 4
@
12:30 pm
–
3:00 pm
Join longtime Cape journalist and film critic Tim Miller for a screening of Storm Lake.
The film will be followed by a timely and important discussion about the disappearance of local news coverage and its impact on democracy.
About the film:
Newspapers are disappearing at an alarming rate, and more Americans are living in news deserts, or communities "with limited access to the sort of credible and comprehensive news and information that feeds democracy at the grassroots level."
More than one in four newspapers shut down between 2004 and 2020. At the same time, public opinion polls show a lack of awareness among Americans surrounding this trend and its wide-ranging effects.
The story of The Storm Lake Times, a twice-weekly family-owned newspaper in rural Iowa, brings the struggles of sustaining local journalism to life and shows what these newsrooms mean to communities and American democracy overall.

About Tim Miller:
Miller, co-president of the Boston Society of Film Critics, has been a film critic and journalist for more than 40 years. He served as features editor and film critic for the Cape Cod Times for many years, and now is the film critic for Cape Cod Wave Magazine. He also teaches film and journalism at Cape Cod Community College, where he is the faculty adviser of the school newspaper.

Event made possible through the Arts Foundation of Cape Cod
Registration requested, walk-ins welcome!