Sturgis Library Garden Tours
Recurring event
see all
July 11
@
10:00 am
–
4:00 pm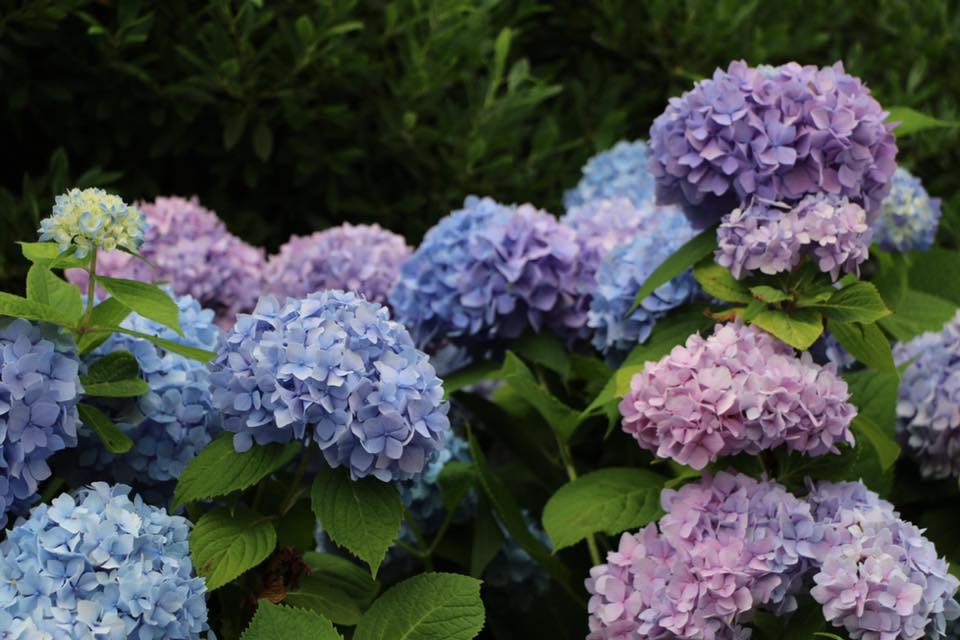 As part of the Cape Cod Hydrangea Festival sponsored by the Cape Cod Chamber of Commerce, Sturgis Library will be hosting tours of area gardens on July 9th and 11th from 10 AM to 4 PM.
Admission is $5 per garden, payable at each garden on the days of the tours (bring cash!). This is a rain or shine event, so if there are sprinkles bring an umbrella.
The following gardens will be featured:
Maggie Crowley's Garden — 4181 Main Street, Cummaquid
Bought from Bert French in 1994, Maggie Crowley's extensive historic property runs to 13 acres of mixed fields and woodlands, including Bert's apple and peach orchards, his blueberry trees and grass fields bordered on the south side by railroad tracks, and his aptly named No Bottom Pond. Please avoid the latter! Doing all her own work, Maggie has added extensive gardens, mixing vegetables with annual and perennial flower beds. Despite a lack of hydrangeas, the gardens produce a riot of color in August, thanks in part of large clusters of crocosmia, scented lilies and giant dahlias, and there should be plenty to see in July. Familiar to many passersby for its lengthy tree-lined approach, the house can just be seen from 6A, and this is your chance to see the hidden gardens to which that enticing drive leads. Ample parking provided along the private drive; follow the signs.
Martine Amundson's Garden — 59 Salten Point Road, Barnstable Village
Enjoy a stroll through these abundant gardens, entirely recreated 5 years ago when the owners purchased the property. Hundreds of cherished perennials and shrubs were brought from their Brewster home, now flourishing with a continued effort to amend the clay soil. Both sun and shade gardens overflow with a variety of hydrangea, peonies, day lilies, hosta, foxglove, hibiscus, lobelia, salvia, lavender, gaura and roses, while tree lovers will note the coral bark maple and river birch trees. A rose and dahlia garden and perennials wrap around the house, offering tranquil westerly views of Barnstable Harbor and Sandy Neck. The owners added a spectacular stone patio with fireplace; note the boulders at the base of the fireplace–they were found on the property and moved to create the unique foundation. Garden pots of vibrant annuals and stone statuary add to the garden's charm, and if you are lucky, you will see many of the pollinators–bees, butterflies, hummingbirds and songbirds–appreciating the planned habitat that happily invites and supports them. Park along the roadside, according to signage.
Bob and Jane Allen's Garden — 44 Rendezvous Lane, Barnstable Village
Situated steps away from where militia of Barnstable County assembled to march to Boston for the Battle of Bunker Hill, this historic home (the Chamberlain Sprague House, ca. 1825) is surrounded by idyllic perennial gardens. Harmonious waves of color move the visitor through the corner property, delighting everyone with typical Cape Cod plantings, a stone sculpture, a bird weathervane, birdbaths and many varieties of hostas and lilies. Circle behind the house to discover the hidden brick patio and its lily garden. Wander across the drive and discover the garden shed, complete with an antique colored glass window, a pergola and a swing. And be sure to view the homeowner's selection of clay artwork in the enclosed area behind the garage. The gardens have been designed by the owner, a Master Gardener, to provide for continuous color from early spring into late fall. This garden contains specimen paniculata and other varieties of hydrangeas, climbing vines and more. It is entirely the creation of its owners who with occasional help do the work themselves. It has been designed with the historic nature of the property and neighborhood in mind and may inspire you to new heights in your own garden masterpiece. Please park along the right side of Rendezvous Lane as you enter; #44 is on the right of the first block of the lane.
Kerry and Bob Dyka's Garden — 30 Tally Ho Road, Barnstable Village
Here, hydrangeas make a vibrant show–Little Limes, Bobos and Paniculata–along the house front and roadside, all plants Kerry propagated herself. Bought 34 years ago, while still heavily wooded, the property has been cleared and transformed by its owners, who have introduced a collection of lovely burning bushes, twin holly trees, a birch and magnificent Japanese maple, along with a stand of white pine, all planted while each seedling was a mere several inches high. A little rock garden marks the entrance, and a charming small barn and paddock, its fence framing more hydrangeas and a purple butterfly bush, show where, until recently, Kerry's collection of miniature horses reigned supreme. Ample parking along white pines, at front of property at the end of Tally Ho circle.