Summer Reading Program Begins!
Beginning June 28th through August 21st
Keep track of your reading this Summer and collect pins for your backpack (or anything else you want to bedazzle with pins)!
Swing by Sturgis Library beginning June 28th and sign up for our Summer Reading Program! Upon sign up you'll receive a coupon for a free ice cream, a reading log, and a bookmark!
Set your own reading goals each week. If you reach your personal goal, pat yourself on the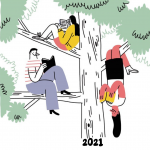 back and then swing by the children's room and pick out a pin from our DELIGHTFUL pin selection!
Related Events