Post Tagged with: "art"
/

Not a review of 2020 so far, but a look at a few of the changing landscapes of Hell through the ages (it's not just fire )–and of the activities […]
Sign Up for Our Newsletter
Keep up with all the latest news from the Sturgis Library! Our email newsletter is published monthly.
The Library's 2021 Hydrangea Festival Garden Tours are scheduled for July 10th and 12th.  CLICK HERE for a complete description of the gardens and more information on visiting them.
Search our Digital Newspaper Archive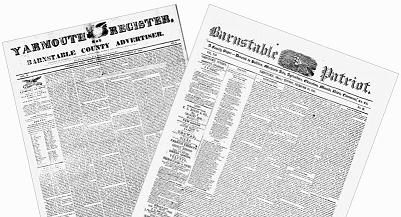 Click on the newspapers to search for articles from the Barnstable Patriot, 1830-2017 and The Register, 1836-2017.