Post Tagged with: "honorary donations"
To find out about more about donating to the Sturgis Library in honor of or in memory of a loved one, friend, or important person in your life, visit […]
Sign Up for Our Newsletter
Keep up with all the latest news from the Sturgis Library! Our email newsletter is published monthly.
Search our Digital Newspaper Archive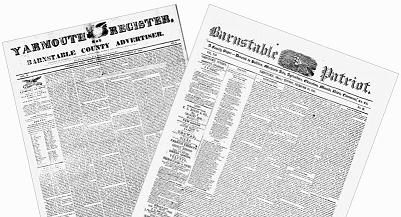 Click on the newspapers to search for articles from the Barnstable Patriot, 1830-2017 and The Register, 1836-2017.