Special Collections Research Services
The Library provides research and reference services for those requiring specialized research assistance. We must limit research assistance to approximately 30 minutes per inquiry, due to limited staff availability. We accept phone inquiries but prefer, if possible, that you send your questions via email to our Reference and Adult Services Librarian at reference@sturgislibrary.org.
Research Highlights
To learn more about specialized online research resources, including databases, digital archives, and more, read our Research Highlights articles.
Barnstable Historical Society Collections
The Barnstable Historical Society has a rich collection of documents, manuscripts, photographs, and other research materials, many of which compliment Sturgis Library's collections. The collections at the Barnstable Historical Society are available to researchers and genealogists with a demonstrated need, but are not open to casual browsing. In order to access the collections you will need to contact the curatorial staff two weeks in advance of your visit. They may be reached at 508-362-2982 or via email at info@barnstablehistoricalsociety.org. Fees may apply for commercial usage. Please view their online finding aids in advance of your visit.
Barnstable County Deeds and Public Records
The following documents are now available through the Barnstable County Registry of Deeds website:
Recorded Land indexes and images from 1704 to the present (complete).
Recorded Land Plan indexes and images (complete).
Land Court name index (incomplete, see the caveat at the bottom of the Land Court by Name search result page)
Land Court Document images from 1899 to the present.
To access these resources, click here.
Whelden Memorial Library Historical Index
The complete indexing of sixteen volumes of West Barnstable history was recently completed and is now posted on the Whelden Memorial Library website. The compilation of this work was the longtime effort of resident Martin Wirtanen and others who supported him along the way. The information in these works dates all the way from 1644, when the first parcel that was to become West Barnstable was purchased from the Indian Serunk, to the present day. This comprehensive history includes volumes of information on historical houses and cemeteries, the brickyard and many other areas of interest. Of special interest is extensive information on the Finnish community that settled in West Barnstable, as well as the other ethnic groups that made West Barnstable their home. The volumes are stored at the Whelden Memorial Library on Route 149 in West Barnstable, and are available for in-house use. To access the index, click here.
CLAMS — the Cape and Islands Libraries Materials Sharing network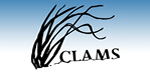 You can access the CLAMS online catalog HERE. If you're just getting started, please speak with a Staff member about obtaining a PIN, and we'll show you how to use the system.
Home Access to Magazines, Newspapers, Scholarly Journals, Reference Books, and More
The Massachusetts Board of Library Commissioners and the Massachusetts Library System provides access to online databases where you can search for full-text magazine and newspaper articles, research and academic papers, encyclopedias, reference books, special collections indexes and business information. (You may need to provide your library card number to log in to the databases from home.)