by Helen Lathrop Taber, founder of the Lothropp Family Foundation. Revised, republished edition, 2013. 8vo. Black and white photographs.
$15.00 (plus $3 shipping)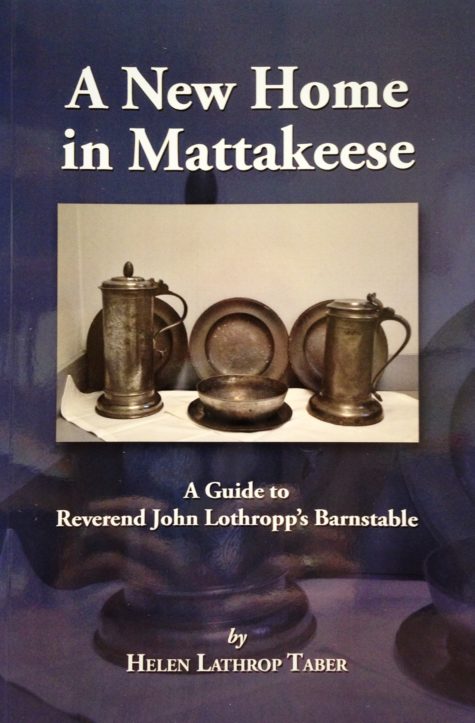 Rev. John Lothropp arrived in Barnstable, Massachusetts on Cape Cod in 1639, and his meetinghouse, which is now the Sturgis Library, was constructed in 1644. He was one of the founders of the Town of Barnstable. Contents include biographical and historical information on the Rev. John Lothropp, his congregation, his historic Bible (which is now on display at the Sturgis Library), his meetinghouse, and sites around Barnstable related to Lothropp. This edition was revised and republished after author Helen Taber's death, and includes new photographs, essays, and updated information.
An important resource for genealogical researchers, historians, and members of the Lothrop, Lothropp, Lathrop, Lathropp, Lowthorpe, and allied families.
To purchase a copy, you can:
Stop by the Sturgis Library and pick up a copy. They sell for $15.00 each.
"Buy it now" on ebay with a credit card or paypal payment for $18.00 (includes shipping & handling). Click here to purchase your copy on ebay.
Send a check or money order for $18.00 (includes shipping & handling) to Sturgis Library, Attn: Lucy Loomis, P.O. Box 606, Barnstable, MA 02630. Please include your mailing address.