Emilie Loring Returns to Barnstable
May 13
@
1:00 pm
–
2:30 pm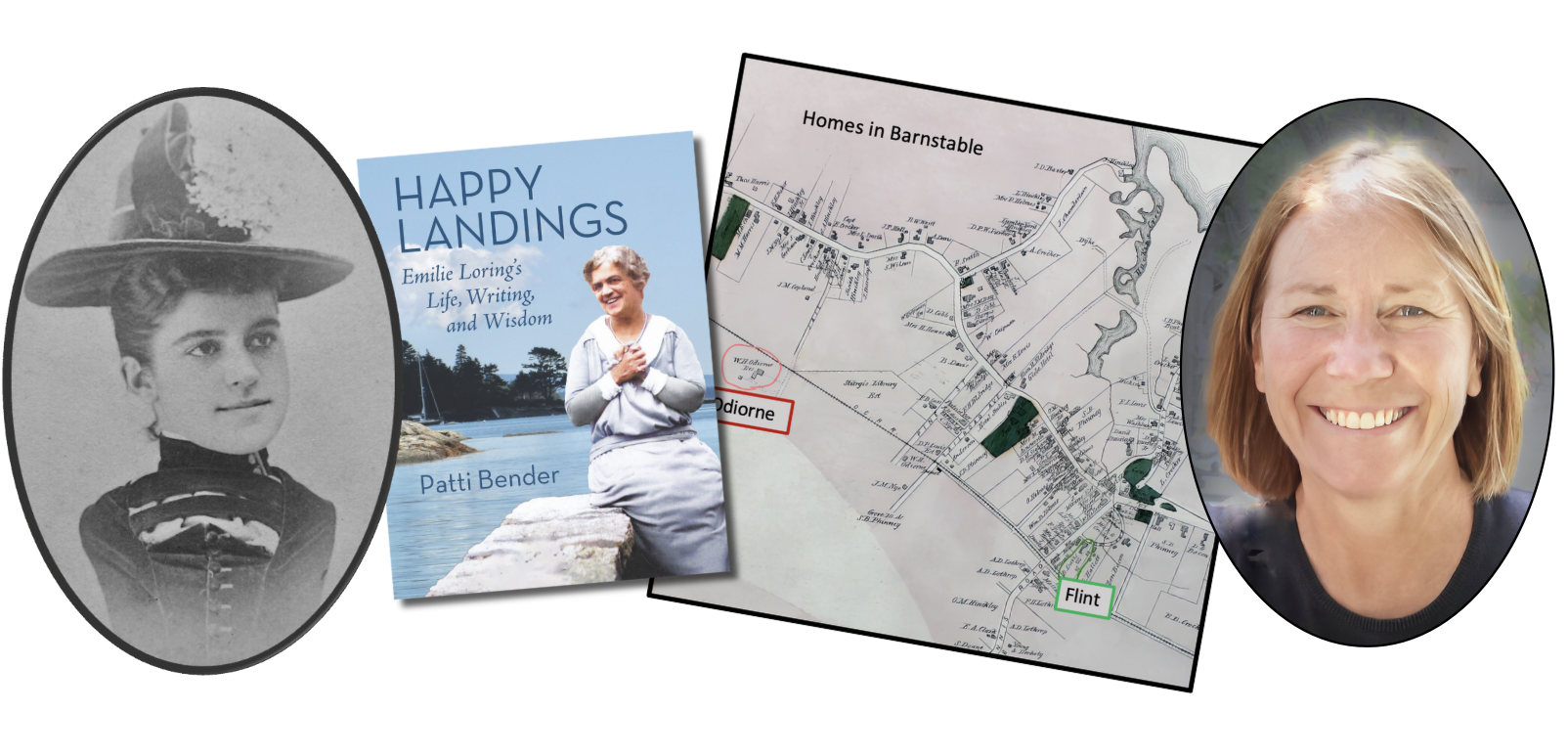 Join biographer Patti Bender for a look at the life of Emilie Baker Loring, an early 20th-century author who wrote thirty bestselling novels and lived in Barnstable Village for two pivotal years of her life, 1889-1891.
The program will begin with a presentation in the Library and then continue as a walking tour of places in Barnstable Village with connections to Loring.
email reference@comcast.net to register
About Emilie Baker Loring
Emilie Baker Loring's novels sold a million copies during her lifetime and more than thirty-seven million in a dozen languages since her passing. Loring's books brim with intricate plot twists, intense imagery, and page-turning excitement.
Happy Landings: Emilie Loring's Life, Writing, and Wisdom shares this best-selling author's uplifting story for the first time. With never-before-published photographs, privileged access to the Loring family archives, and twenty years of meticulous research, Patti Bender reveals a woman who lived as she wrote, with intelligence, humor, and wisdom.
This is a woman's story in swiftly changing times for women; a charming story with little-known anecdotes about prominent authors; and the story of a writer in the making, with advice and encouragement for aspiring authors.
After two decades of research and a lifetime of reading and re-reading her work, Patti Bender unexpectedly found herself the world's expert on Emilie Loring. Bender left a thirty-year college teaching career to complete the author's biography and pursue writing full-time. Her website, The Emilie Loring Collection (available at www.pattibender.com), has become a gathering place for Emilie's lifetime fans.