News Literacy Workshop
November 14
@
6:00 pm
–
7:00 pm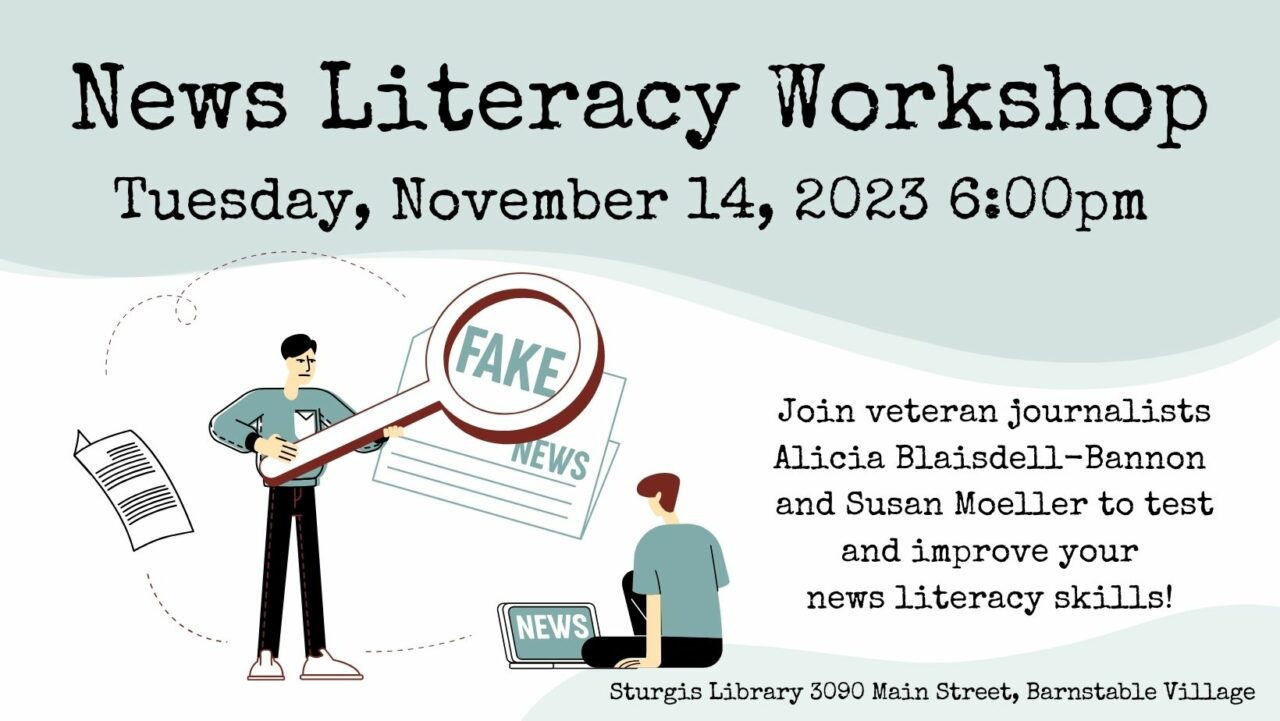 Three in four Americans overestimate their ability to distinguish between legitimate and false news headlines.*
Do You?
Can you recognize "fake" news? How about the difference between fact-based reporting and opinion? Do you know how to vet a news source that's clamoring for your attention? Do you know how news stories are chosen for publication or airing by news outlets?
News literacy is the ability to judge the credibility of our daily onslaught of information, including its source and how it was obtained. Come learn from two veteran journalists – Susan Moeller and Alicia Blaisdell-Bannon — how you can see behind the curtain and become a smarter and more discerning consumer of news, no matter your political stance.
Alicia Blaisdell-Bannon is the former managing editor and humor columnist of the Cape Cod Times who led several award-winning investigations and now teaches at Suffolk University. Susan Moeller is the former news editor of the Times who now freelances for news outlets such as the Boston Globe, AARP and WCAI radio. Through examples, discussion and games, they'll help you become a more savvy news consumer.
This program is part of Sturgis Library's News Literacy Series. Click here for details.
*According to a 2021 study published in the Proceedings of the National Academy of Sciences