The Poetree
Beginning September 2nd, visit Sturgis Library's new friend, The Poetree, located near the stairs in the library's front lawn!
The Poetree will post a special poem on his wooden sign for all to enjoy. The poem will be posted all week long and each Wednesday, a new poem will be posted.
Every WEDNESDAY a simple activity will be available for kiddos to take home as well as a copy of the poem.
The Poem will be posted all week but to-go activities are only available on Wednesdays from 10:00am until 3:00pm
This event is NOT virtual.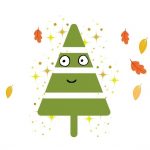 Related Events