This blog highlights interesting items from the Sturgis Library Archives. Today's item is an extraordinary special edition book.
Cape Cod Ahoy!: A Travel Book for the Summer Visitor by Arthur Wilson Tarbell Special Edition (MS. 118) (Boston: Richard G. Badger/The Gorham Press, 1932).
The standard copy of Cape Cod Ahoy!, which is part of our circulating collection, is about 350 pages long and has a spine that measures about 1 1/2 inches thick. The spine of this special edition copy is nearly 5 inches thick because it has been interleaved with over 200 original black and white photographs adhered to the pages with black photo corners. The photographs document buildings, landscapes, beaches, houses, monuments, roads, and other scenes of Cape Cod life in the 1930s. At nearly 5 inches thick and less than 8 inches tall, this book cuts quite a unique figure!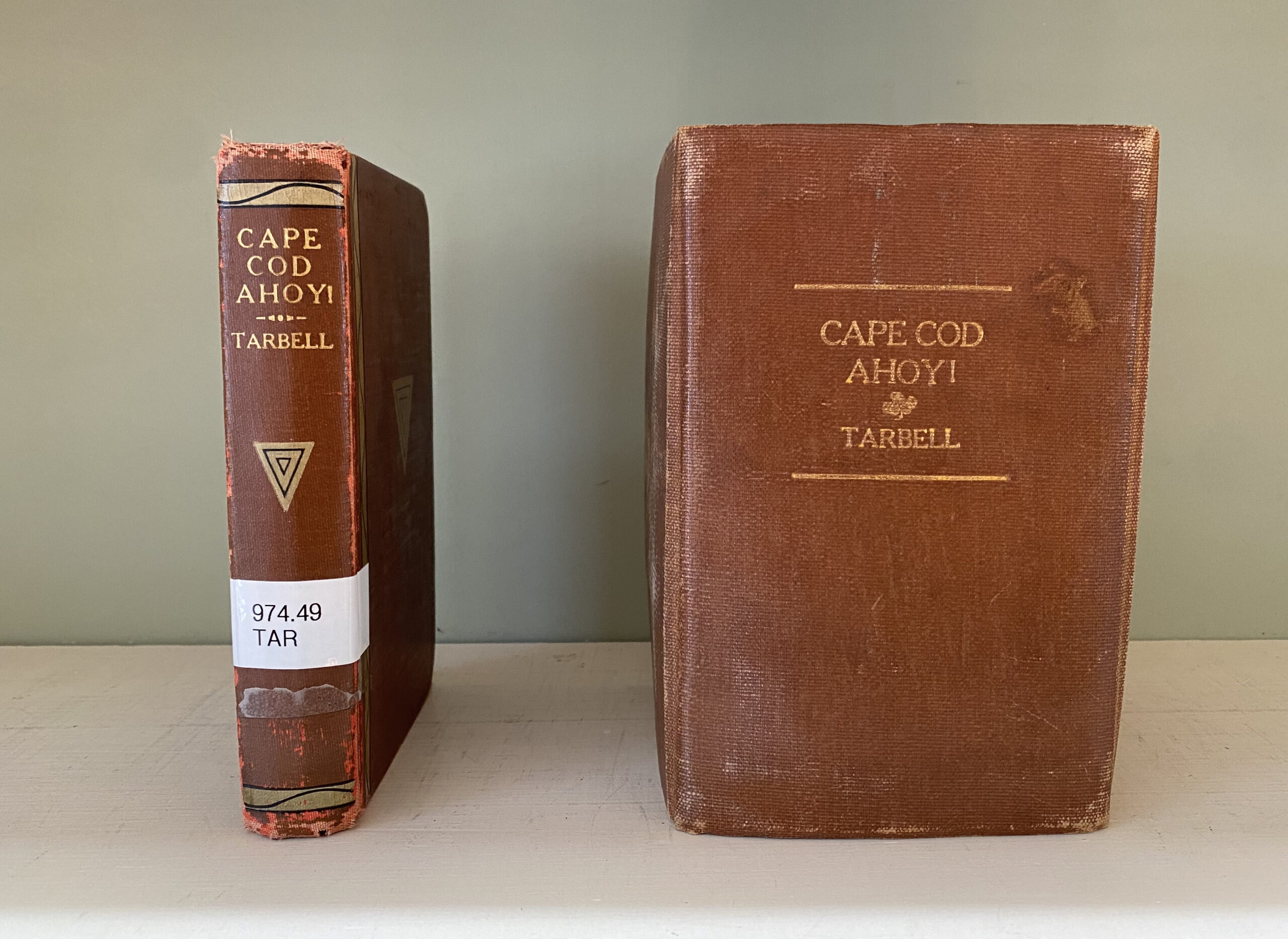 In Cape Cod Ahoy! Tarbell takes readers on a journey through each Cape Cod town to highlight the interesting places and local stories he encountered over the many summers he spent exploring the area:
"Summer after summer I have browsed about this sea-grit land, picking up any bright thing that caught my fancy. Widely inclusive has been the search, so long as I came upon a scene or a story that would be likely to prove interesting to the stranger visiting these shores. Into my note-pack went the old and the new, the great and the little, the grave and the gay."
The owner of this special edition copy evidently also spent a lot of time exploring the Cape following in the footsteps of Tarbell and documenting the journey in photographs.
Here you can see what Sturgis Library looked like in the 1930s before the expansion project that took place throughout the mid-1980s to 1995. Take note of the large mulberry tree that stood just to the right of the front door for over 150 years.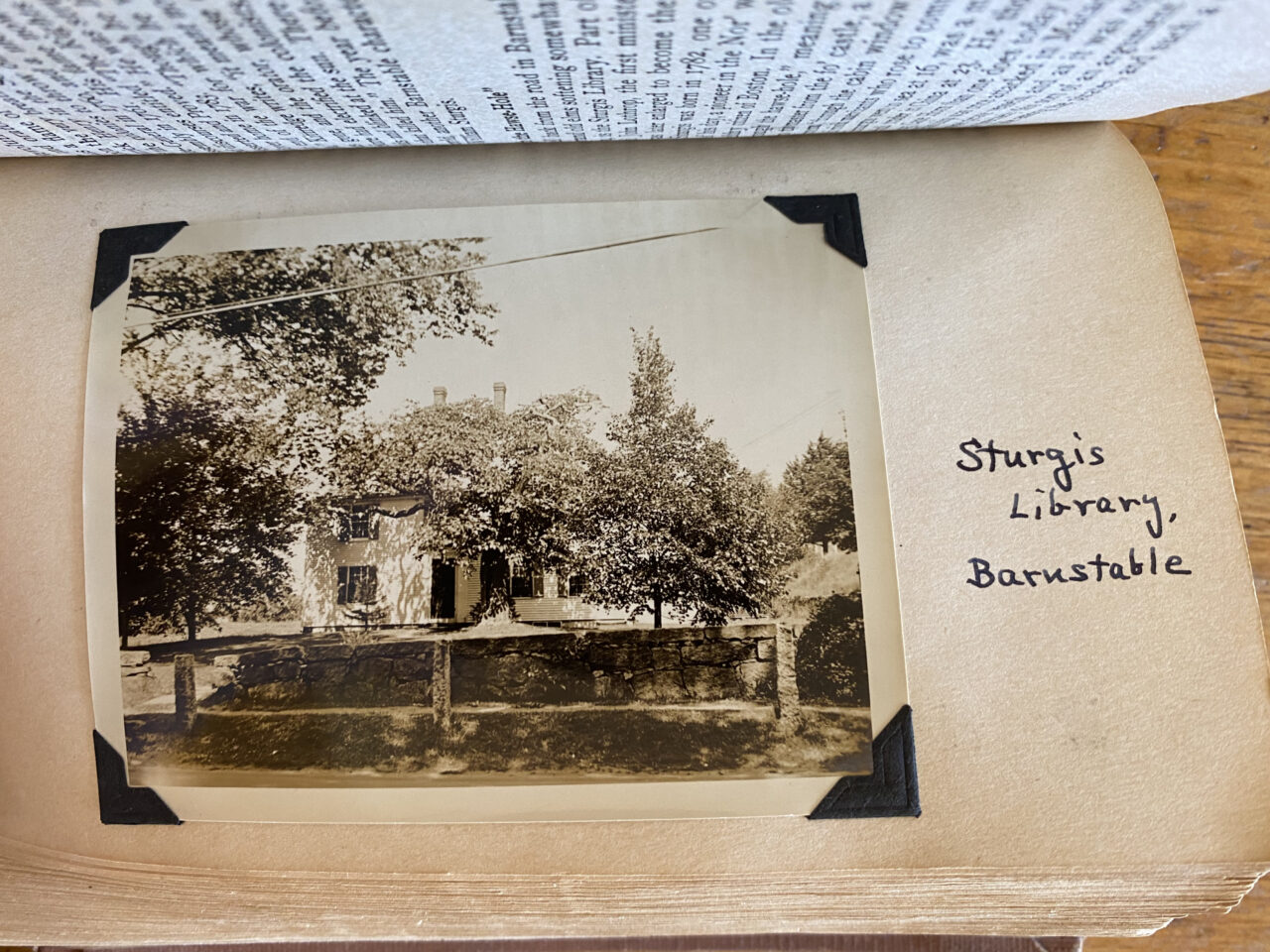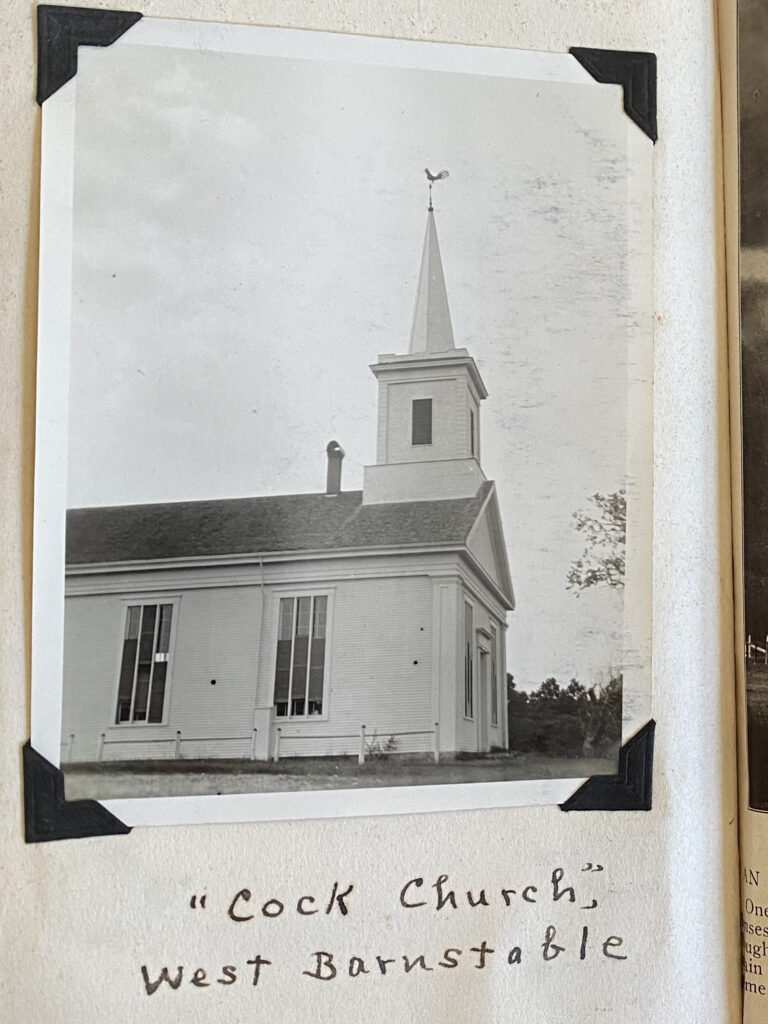 Here is a view of the West Parish of Barnstable Meetinghouse as it appeared in the 1930s after the 1850s remodel and before the 1950s restoration. It is labeled here as "Cock Church" in reference to the gilded cock weathervane that has topped the church since the eighteenth century.
A Small Sampling of the Photos in the Book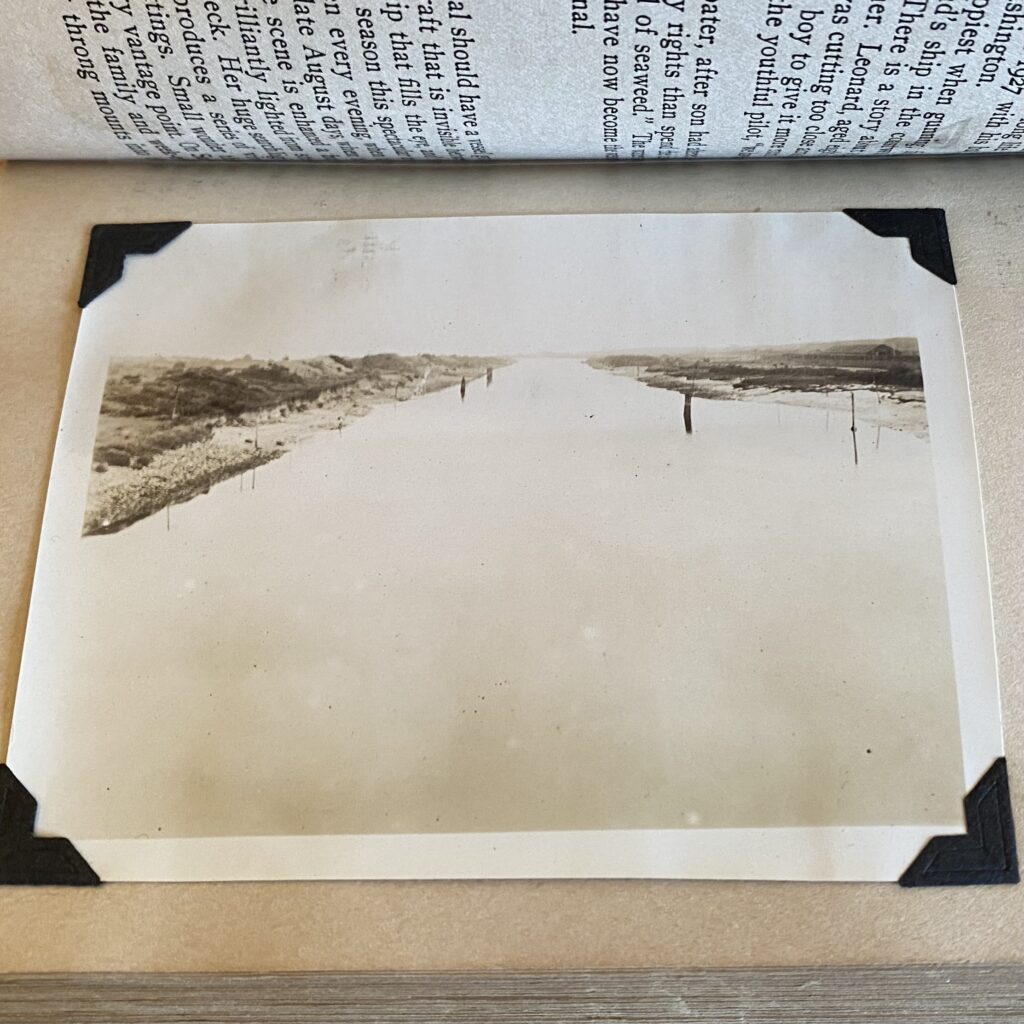 This book and other archival material are available for in-library use. Fragile materials may have photocopying restrictions. To access archival collections contact us at director@sturgislibrary.org or call the Library directly at (508) 362-6636.
To see the findings aids for our archival collections, click here.
You can search the archives by name and subject using the CLAMS online catalog.