1 event,
If you feel thankful, jot it down! In honor of National Gratitude Month, Sturgis Library will be giving away journals ... Read more
1 event,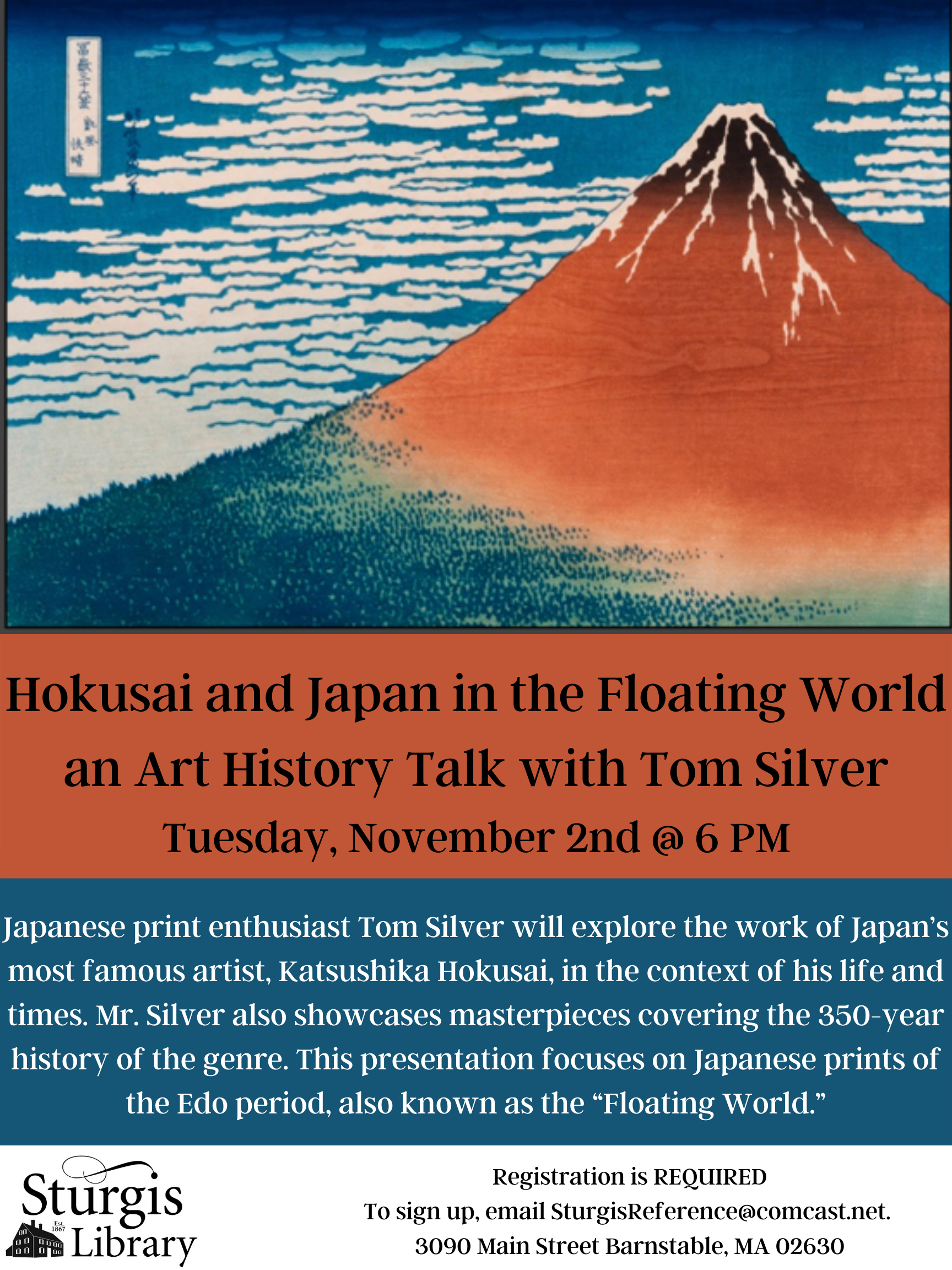 Hokusai and Japan in the Floating World In his second presentation at Sturgis Library, Tom Silver will explore the work of Japan's most famous artist , Katsushika Hokusai (1760–1849), in the context of his life and times. This lecture will focus on Hokusai's best known prints, along with examples of his paintings and drawings.  Hokusai's enduring fame can be attributed largely to his 1830 print, Under the Wave Off Kanagawa, from the ... Read more
1 event,
The Sturgis Library Cookbook Club chooses a different cookbook or cookbook author each month. Members make recipes of their choosing ... Read more
1 event,
It's National Button Day on November 16th and who doesn't love an adorable little button? We sure do! Come celebrate ... Read more
1 event,
The Library will CLOSE at 1 PM the day before Thanksgiving.
1 event,
Sturgis Library will be closed for the Thanksgiving holiday.